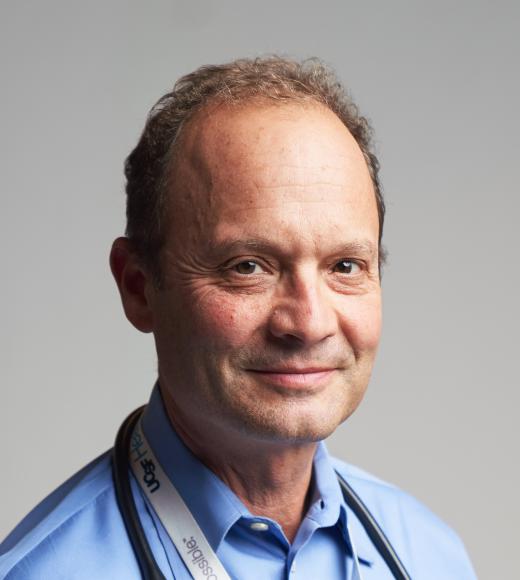 Stephen Gitelman, MD
Mary B. Olney, MD / KAK Distinguished Professor in Pediatric Diabetes and Clinical Research
Dr. Stephen Gitelman is a pediatric endocrinologist who serves as director of UCSF's pediatric diabetes program. He oversees the multidisciplinary team of pediatric diabetes experts who provide comprehensive care to more than 800 children, adolescents and young adults with type 1 and type 2 diabetes. His expertise includes the latest approaches to helping patients achieve optimal metabolic control, such as the insulin pump, continuous glucose sensor and novel insulin analogues.
In his research, Gitelman aims to better understand the cause for immune-mediated destruction of insulin-producing beta cells, as well as to find safe, effective ways to alter the natural course of diabetes. He serves as director for UCSF's participation in the type 1 diabetes research network TrialNet, an international project with funding from the National Institutes of Health. He is also an investigator in the Immune Tolerance Network, for which he oversees clinical trials of therapies to preserve beta cell function.
Gitelman earned an undergraduate degree at Princeton University, where he graduated summa cum laude. He completed his medical degree at the University of North Carolina at Chapel Hill. He completed a residency in pediatrics and a fellowship in pediatric endocrinology at UCSF, where he holds the Mary B. Olney, MD/KAK Distinguished Professorship in Pediatric Diabetes and Clinical Research.