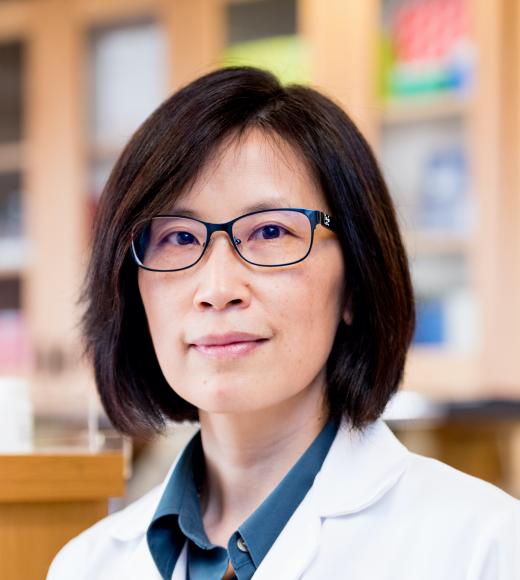 Qizhi Tang, PhD
Director of Research, Division of Transplant Surgery
Dr. Tang attended Peking Union Medical College in China. After completing 5 years of the 8-year MD training, she left the program to pursue graduate education in the US and received her PhD in immunology from the University of Illinois at Chicago. She completed postdoctoral fellowships investigating mechanisms of immune tolerance at the University of Chicago and the University of California, San Francisco.
Dr. Tang joined the faculty at the University of California, San Francisco in 2002 as an Assistant Professor of Pathology in the Diabetes Center where she researched mechanisms of immune tolerance. She joined the Transplantation Division in the Department of Surgery in 2007 to lead basic research and translational research in transplant immunology. She has been the director of the UCSF Transplantation Research Laboratory since 2007 where she leads basic and translational research in transplantation.
A major research focus in the Tang Lab is on regulatory T cell therapy for autoimmune diseases and transplantation. Since 2011, she has also been co-directing the regulatory T cell therapy program at UCSF, which has supported 10 early-phase clinical trials in type 1 diabetes, pemphigus, islet transplantation, kidney transplantation and liver transplantation. Another area of research in the Tang Lab is on optimizing islet transplantation to enable highly efficient immunosuppression-free replacement of pancreatic beta cells for the treatment of type 1 diabetes.